Craving coffee and a delicious Acai bowl? Why go to Starbucks or Jamba Juice when you could try Island Vintage Coffee, a local coffee shop that has not only has the best coffee, but the best Acai bowls to die for!!
Island Vintage Coffee is known mostly for their 100% finest Kona coffee which is grown and cared for in the fertile volcanic soils of Kona, Hawaii. As you enter their coffee shop, the fruity aroma of coffee engulfs you along with the cool trade wind in Waikiki. Island Vintage Coffee is very popular amongst coffee lovers not only because of the quality care taken into growing the Kona coffee beans, but also because Island Vintage Coffee ensures its coffee's freshness by roasting their beans daily.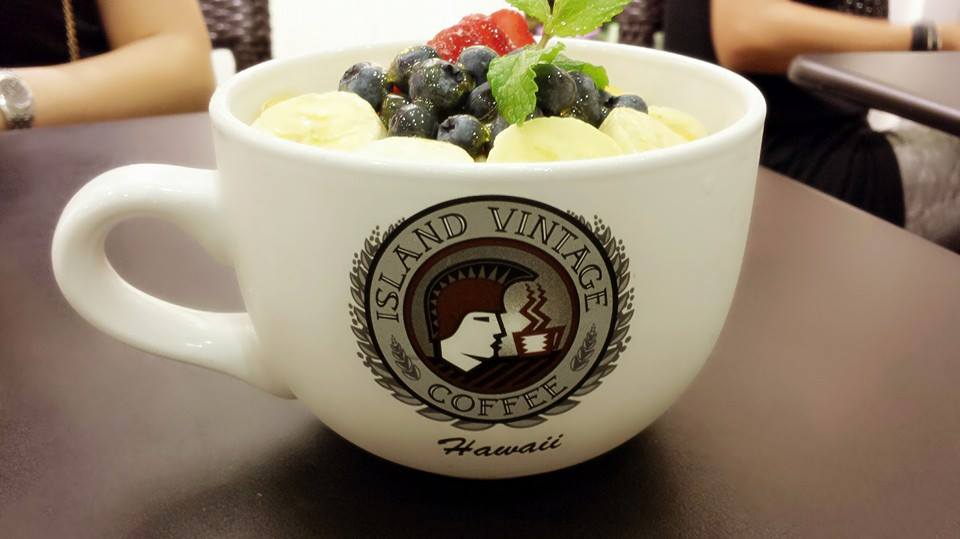 One of the things I like about the Island Vintage Coffee in Waikiki is their seating. The Waikiki branch provides two types of seating: an outside, shaded patio and a cozy, opened-windowed coffeehouse. So depending on how you're feeling, you can choose to bask outside at the patio enjoying Hawaii's warm sun as you drink your cup of coffee or you can choose to relax at the open-windowed coffeehouse with Hawaii's cool trade winds blowing gently.
But, for those who are not exactly coffee lovers, Island Vintage Coffee does not just offer high quality coffee! In all honest, I personally am not exactly a coffee fanatic, but I love Island Vintage Coffee's Acai bowls. The crushed acai in this bowl is not too sweet but not too tart. In addition, Island Vintage Coffee uses slices of fresh bananas, blueberries and strawberries to top and decorate their bowl. But what makes their Acai bowl truly amazing and Instagram worthy is the drizzle of golden honey generously splayed across the fresh fruits, creating the dew-like glow to add flavor, sweetness, and freshness to the bowl of Acai.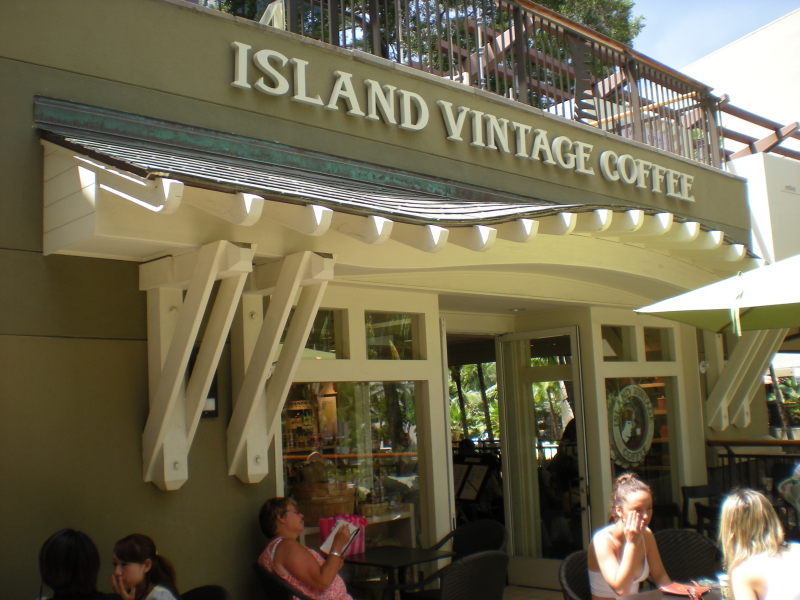 Address: Royal Hawaiian Center, Bldg C, Level 2, C-211
Hours: Mon-Sun: 6:00 AM- 11:00 PM