Strategic Marketing Goals
Deliver an aggressive and targeted marketing plan to give you the best possible results in the shortest amount of time. It's important to set your property apart from the rest and I have the tools and branding knowledge to create amazing marketing materials.
Professional Photographs
Majority of prospective Buyers will start their search online and having high quality photos will definitely capture their attention. Having professional photos taken is the key to ensuring the property stands out when marketing.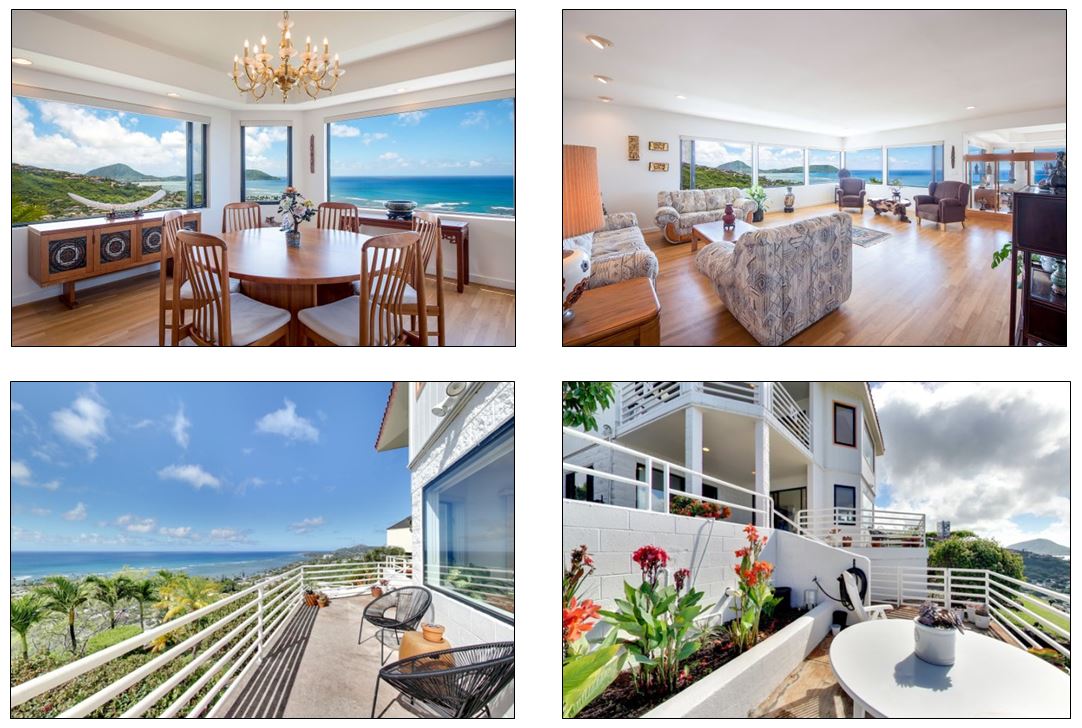 Aerial Photographs & Video Clips
Aerial photos will definitely make your home STAND OUT from the rest of the crowd. Just like Google Map aerial shots, these listing features will help showcase the property and it's landscaping as a whole.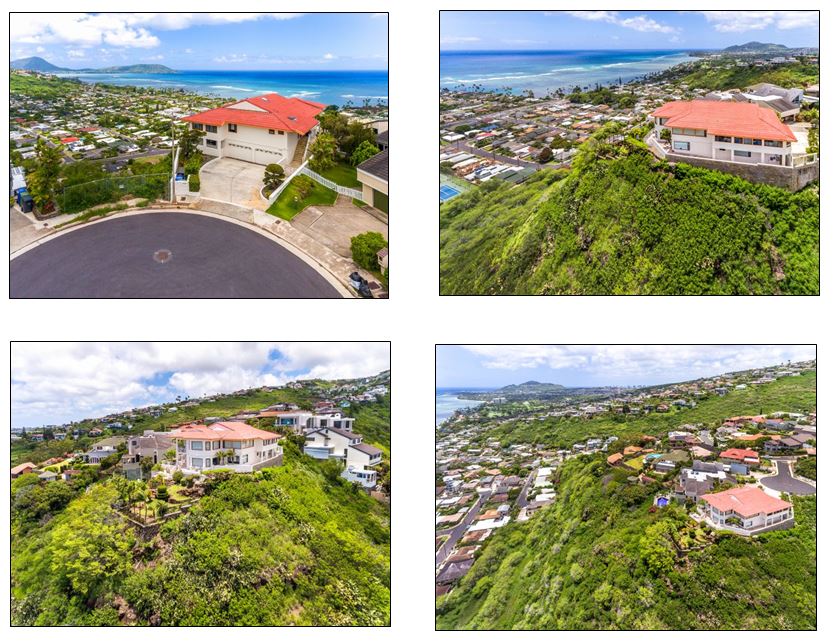 3 D Virtual Tour & Interactive Floor Plans
Interactive walk-through tour lets the potential Buyer experience the beauty of the home from a first person point of view. This feature lets you easily navigate all the rooms without loosing your bearings or sense of direction. This marketing tool will definitely help overseas Buyers who can't be there to preview.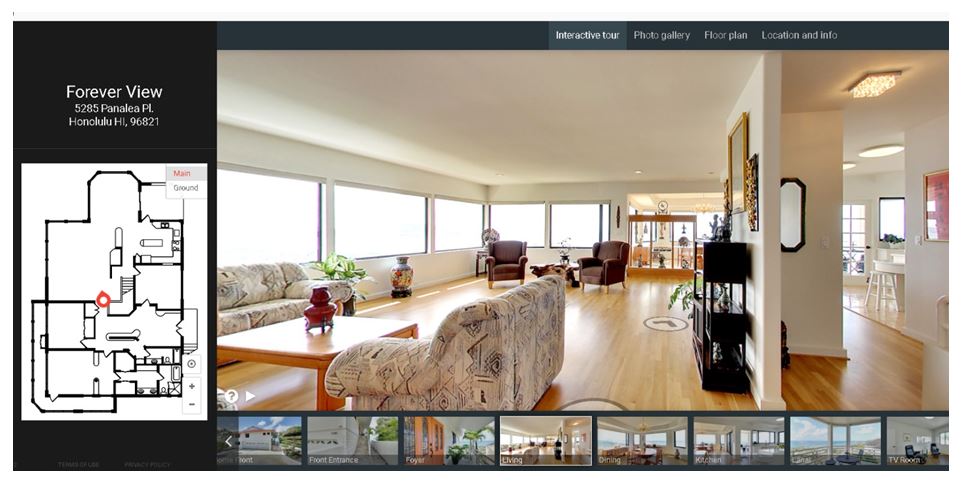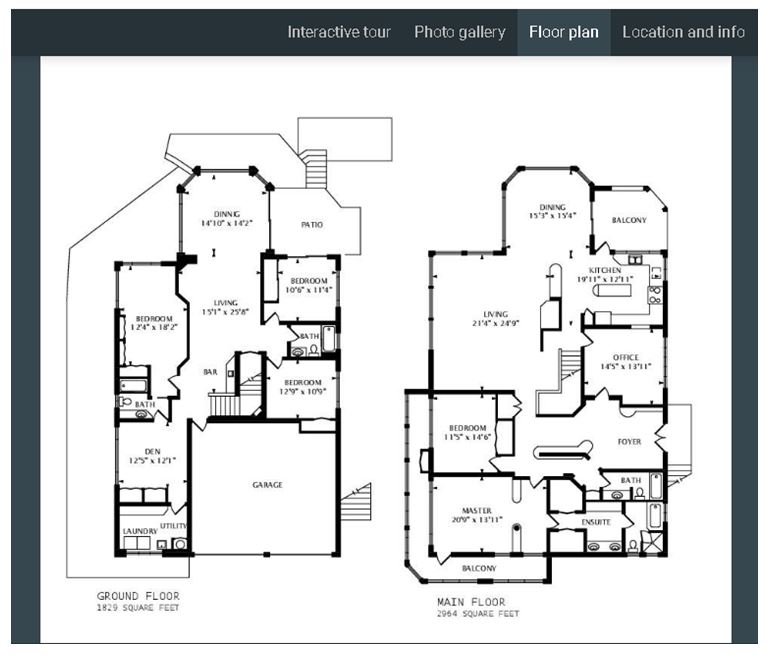 Electronic Flyers
Expand online target marketing to the top 1000 realtors on Oahu. Here agents will receive e-mail updates to Sunday Open Houses and Brokers Opens.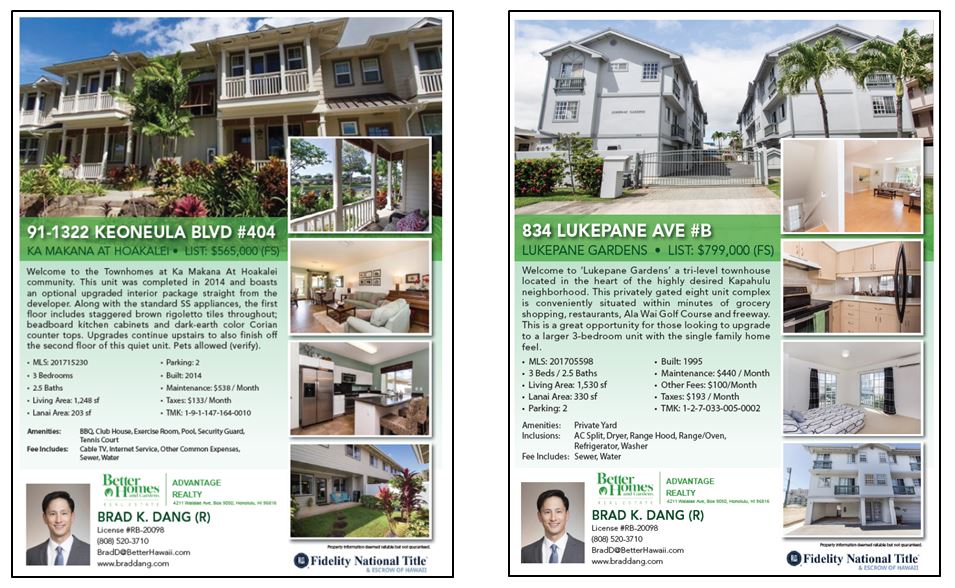 Internet Marketing
Roughly 95% of home buyers are using the internet as a resource in their search according to the National Association of Realtors. My marketing program will put your property on multiple popularly view real estate search engines, websites, and social media.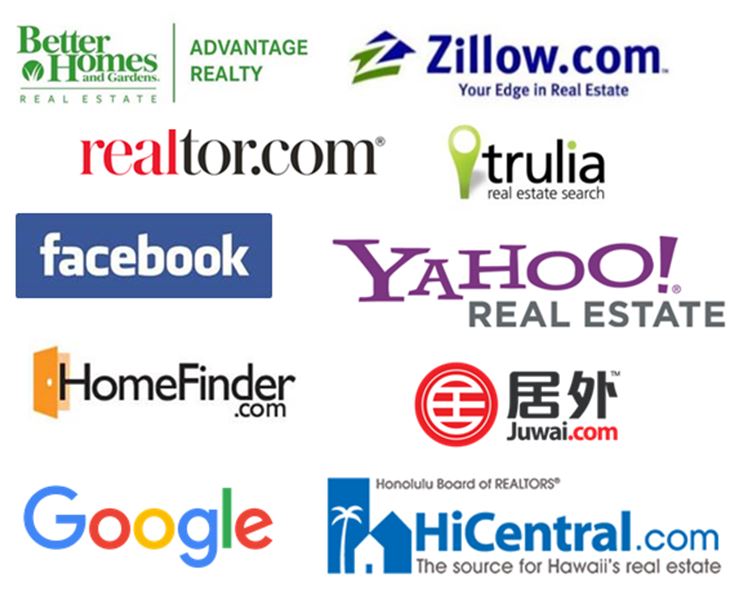 Direct Home Mailers
Traditional direct mailing to the neighborhood or building is a great secondary way to expose the property. A "Just Listed" post card mailer will reach owners and tenants alike.